Le nouveau pack d'éléments en Commercial Use de Cocotounette est en boutique !!! pour un Noël chaud et doré :)
26 éléments de grande taille, photographiés et détourés par ses petites mains (et sa souris), 1 papier et 1 overlay.
Et c'est à - 50% pour une semaine !!!
The new pack of elements in Commercial Use by Cocotounette is in store Sigle 3 for a golden and warm Christmas :)
26 elements in big sizes, photographed and detoured by her little hands (and her mouse Smiley8), 1 paper and 1 overlay.
And it's 50% off for one week Sigle2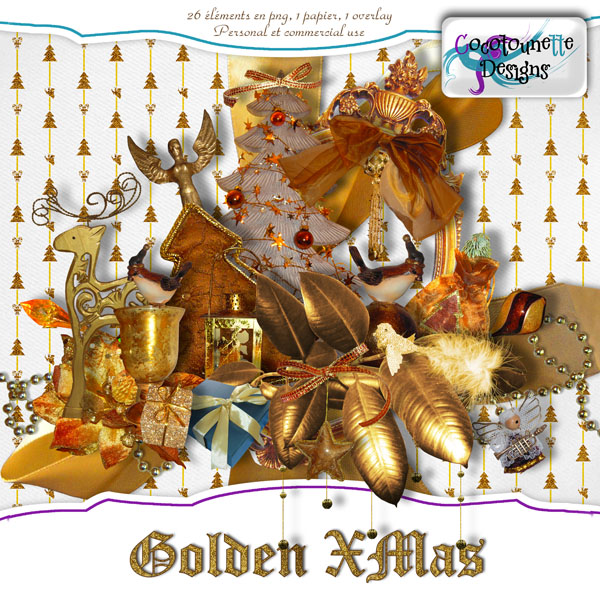 http://scrapwithfriends.com/index.php?main_page=product_info&cPath=67&products_id=928
http://scrapfromfrance.fr/shop/index.php?main_page=product_info&cPath=88_114&products_id=1898